Winner Winner Chicken Dinner!
Congratulations to this year's Winner!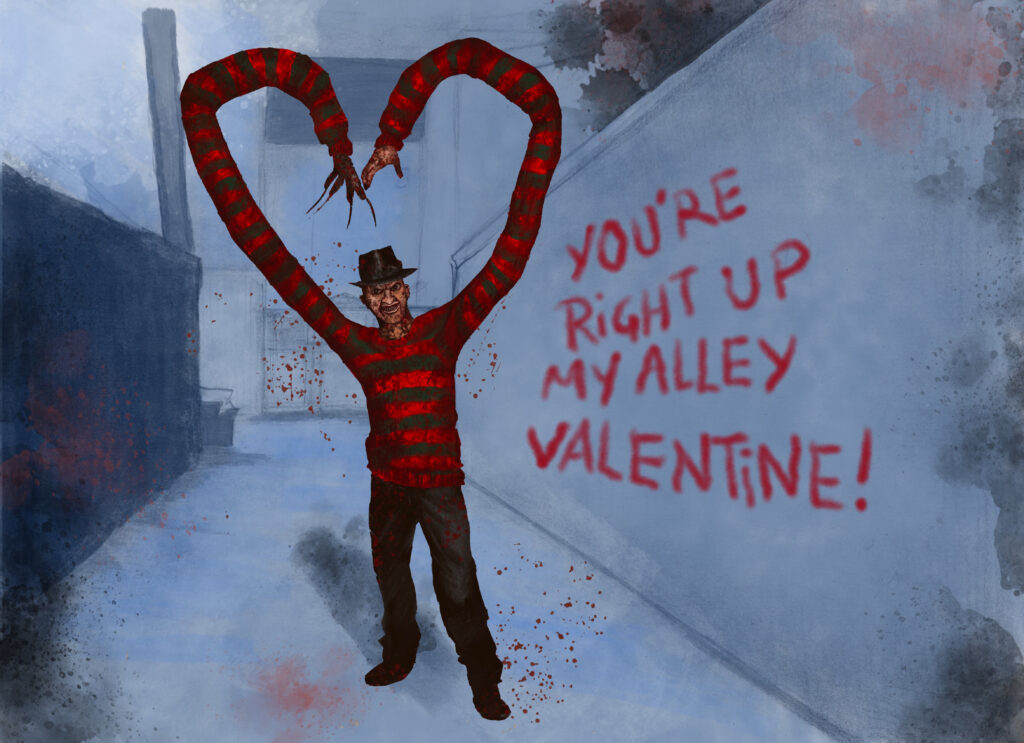 For Fun! For Glory!
Share your original Freddy themed Valentine art for the opportunity to be published as the 2023 limited edition Valentine winner.
Winner will receive GLORY! BRAGGING RIGHTS! one signed copy of the card, credit on the back of the card and absolutely no monetary compensation. One hundred limited edition cards are printed each year. If your card is selected we reserve the right to alter, re-word, re-size and change your art.
Thank You For Your Contribution!
Check out our store to pickup your limited addition Valentine's Cards tonight and be ready for Valentine's day!
view in shop